Powerful
SportLog.ca is packed with features, allows complex analysis and is completely customizable.
Easy to use
New, easy-to-use interface makes logging quick and easy on whatever device you use.
Always with you
SportLog.ca lives in the cloud, meaning you can access your, or your athletes' data, wherever you happen to be.
Notice:
SportLog.ca is no longer actively maintained. All our plans are now free to use and Sportlog.ca will remain free to use until its sunset date of April 1st, 2026.
Find out more >
Coaching made easy.
SportLog.ca simplifies the coaching process. With SportLog.ca, it is easy to:
Manage large teams effectively
Create training groups and customize each group's logging settings
Quickly review the training of many athletes
Analyse athletes' data graphically
Powerful graphical analysis.
Built-in graphing software allows you to visually represent your training, see trends and compare your resting heart rate, HRV, sleep and feel to your daily training. Orthostatic heart changes can also be tracked with a live updating rusko chart on every training day. SportLog provides you with numerous ways to examine and track your training so you are maximizing your improvements from every workout.
All your information on one screen.
Sportlog's calendar view shows you a full month of training on one screen with infinite scrolling. Workouts can be colour coded by training type and unread comments and daily parameters displayed for each day. Weekly statistics are shown for both training intensities and daily physiological measurements allowing you to quickly obtain all the information you need to know to optimize your training.
Log exactly what you did
SportLog.ca lets you log your workouts with unmatched specificity. The system supports multiple interval sets per workout, a wide variety of intervals, exercises and activities. No matter what type of training the athletes are doing, they will be able to log it on SportLog.
Flexible and responsive to the demands of different sports.
SportLog is designed to work for a wide variety of training styles and sports. Coaches and teams can design their own templates and naming structure to allow them to tailor the log to the specific needs of their sport. Sportlog is also always being improved and worked on. If there is a feature or function you'd like to see for your specific sport, let us know!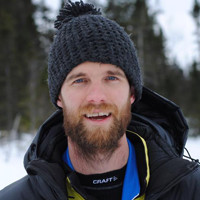 "As an active Sportlog user for six years as a coach of a large cross country ski club, I have found it an invaluable tool for monitoring, communicating, and analyzing training information. It has allowed me to effectively manage and monitor daily, weekly, monthly, and yearly training easily and effectively for a large group - upwards of 60 athletes at a time. With managing such a large and diverse number of athletes, it is the only way I could stay on top of each athletes' training, recovery, and schedule. I can safely say that it has become a crucial tool in my toolkit.
In addition, the staff are clearly athletes and coaches themselves - their product reflects the attention to detail that athletes and coaches want and need in a training log. They work well with the sport community they serve to make the end product better. Easy to access, easy to use, and an incredibly valuable platform that I recommend to any athlete or coach looking to monitor their training."